Global Training Platform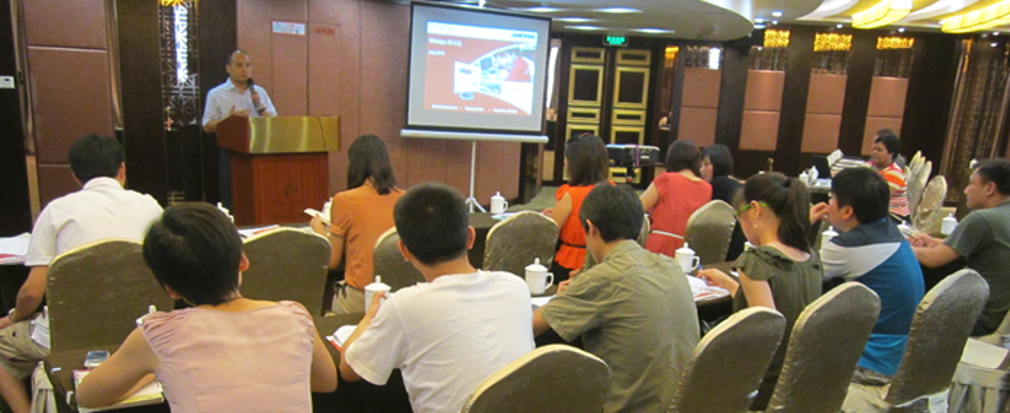 Our eLearning programs, powered by the QIMA Knowledge Center, feature over 500 courses, ranging from general quality training to product-specific to client-specific. The courses, accessible online at all times, are prepared by our dedicated Training team to international standards, best practices, and your requirements.
QIMA Internal Training Processes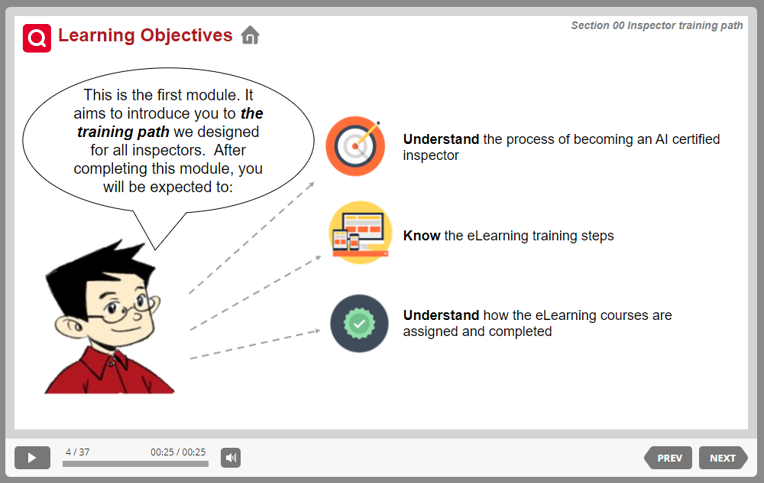 As our inspectors or auditors follow their structured learning path, they take exams at all major checkpoints, and must undergo field assessment before being certified for independent work.
All our field staff are required to undergo weekly online training sessions and exams, so we can ensure continuous improvement and upskilling. Meanwhile, our dedicated team works constantly to ensure consistency of materials, follow-up on certifications, and provide learners support.
Set Up Your Own Training Program
We develop custom training programs for clients, where our training team will build with bespoke content (lessons & quizzes) that combines our own quality control expertise with your in-house product knowledge. Our training platform can be opened to your own team and suppliers, on top of our inspectors and auditors, to develop a truly global quality certification program within your supply chain.